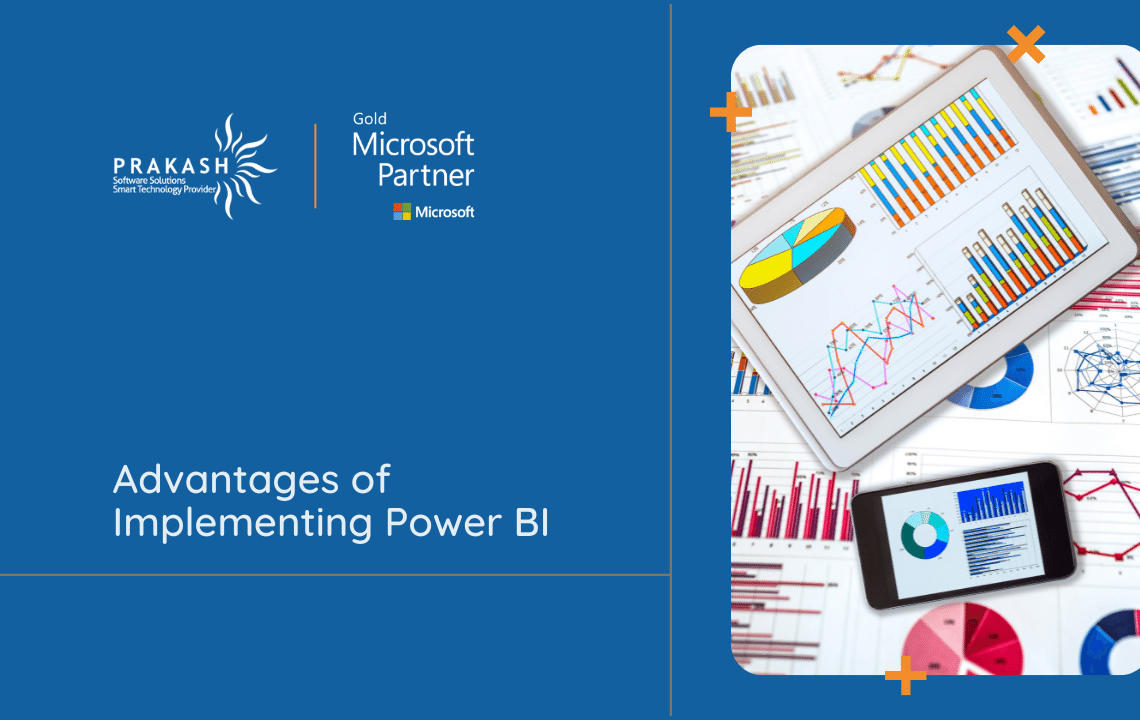 Advantages of Implementing Power BI
Power BI Consulting Services, the term has become very common nowadays.
Business intelligence is one of the most important components in the pursuit of agility, competitiveness, and efficiency, as we all know. Managing data, that is created regularly gets more difficult as a firm grows.
As a result, data-driven companies who seek to leverage their data to drive business decisions are at a disadvantage. In addition, the siloing effect and biased reporting systems across businesses encourage critical decision-makers to make judgments based on insufficient information. This is why corporate intelligence solutions are becoming increasingly popular. When a corporation uses an analytical system to properly evaluate data, it can help them discover relevant information, make recommendations, and make better decisions.
Power BI is a promising data visualization solution that provides businesses with accurate data insights and allows them to introspect and derive trustworthy findings.
This content-piece is entirely dedicated to the benefits of Power BI and tips for using business data to speed-up your marketing strategies.
So, what are you waiting for? Let's get the ball rolling.
Microsoft Power BI – A Smarter Approach
Power BI is a cloud-based business analytics tool that requires no financial investment or infrastructure upkeep, regardless of the size of a firm. Users do not need any professional training to develop business intelligence insights with the most recent version of the instrument, which is free of obsolete software limitations. Power BI embedded, like all Microsoft cloud services, is simple to set up and use. Choosing the correct power bi consulting firm plays a decisive role so that your company can reap better ROI.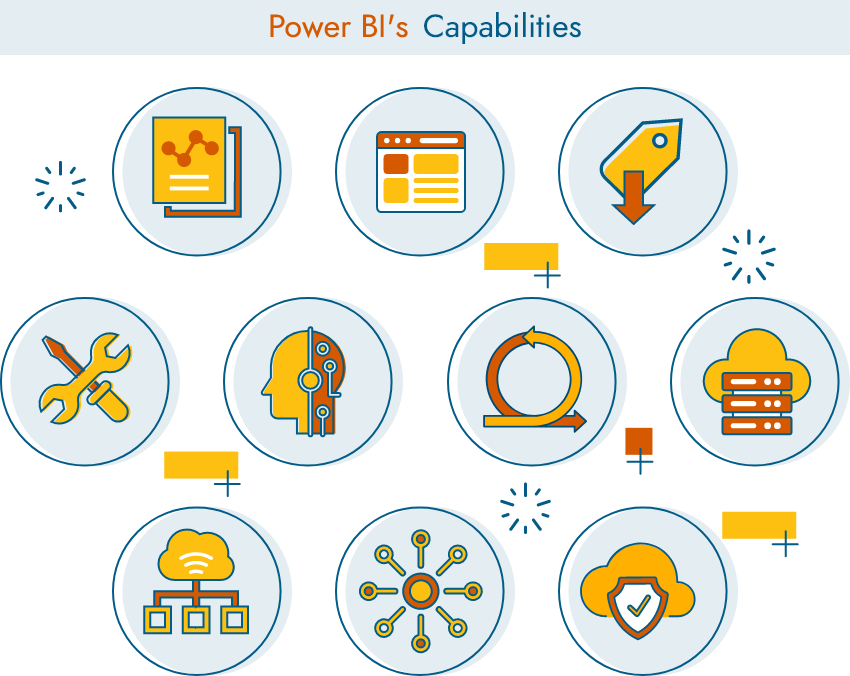 Here are a few of Microsoft Power BI's most valuable capabilities:
Rich customized dashboards
Power BI's crowning feature is its information dashboards, which can be tailored to match any enterprise's specific needs. Dashboards and BI reports may be readily integrated into applications to give a consistent user experience.
Reports can be safely published
The tool helps you set up automatic data refresh and report publication so that all users have access to the most up-to-date data.
Power BI's third benefit is that it is less expensive. The pricing is one of the key reasons why businesses adopt Power BI. Though, we know for a fact that Power BI is a subscription-based product or a service that does not require a license. A free edition and a paid version with more features are available. In actuality, clients get access to a free version of the software, which allows them to subscribe and create their dashboards whenever they want.
Connects effortlessly with current applications
Power BI helps you to add analytics and reporting capabilities to your existing business environment. Experts from Microsoft Azure can also help you get the most out of this easy technology for easily incorporating dynamic pictures into your projects.
Reports can be found on several platforms
Access to reports is a boon for businesses that use Power BI daily. With Power BI you can access your Power Bi reports from any device with an internet connection, whether it's a smartphone or a computer. Native apps are now available for Android, iOS, and Windows devices.
No requirement for specialized technical support
Without the requirement for professional technical help, Power BI provides for speedy inquiry and analysis. It comes with both a powerful natural language interface and simple graphic design tools.
Quickly and accurately extracting business intelligence
It aids in the transformation of your company's data into rich graphics, allowing you to extract business intelligence for better decision-making.
Supports Sophisticated Data Services
Microsoft Power BI development teams can assist in the seamless integration of the environment with advanced cloud services like Cognitive Services, Cortana, and the Bot framework. As a result, results for the vocal data query supplied in natural language are provided.
Artificial Intelligence Advantages
In the Power BI software, AI-built tools are extensively ingested. Users of Power BI can easily access image recognition. Create unique data models using machine learning, IoT, and text analytics, and integrate them with Azure Machine Learning.
Looking for Microsoft Power BI Consultant? Prakash Software Solutions Pvt. Ltd can help you.
Power BI is extremely customizable, making it simple to combine with third-party applications. Using embedded Power BI dashboards, users can simply create bespoke reports. You also get the power bi community ideas, advanced data services, and the ability to integrate it with Google Analytics and other services as part of the advantage. With power bi consulting services, everything is simple and streamlined. You'll be able to share data, report data, develop graphics, and reports, to be delivered on time and in budget.