PRAKASH SOFTWARE SOLUTIONS PVT LTD. GROWTH JOURNEY
MD's Letter to the Stakeholders
It gives me immense pleasure to inform you all that PSSPL a flagship company of Prakash Group of Companies has completed 20 years of its journey as a 'learning organization'.
With 200+ satisfied customers globally we are providing services in Microsoft 365, Microsoft Dynamics 365, CRM/ERP, and services such as digital transformation, product engineering, SaaS, cloud development & adoption, rich internet application, custom mobile app development, validation & verification, and much more. Our main area of focus is business application development and architectural development, providing solutions & helping customers in their digital transformation journey.
We are delivering high-quality code and expertise that is dedicated to scalable software solutions and products. We are not just another software company; we are logical thinkers who drive businesses with solutions to their problems. We are about the New Age, and we are about your Future.

With the continuous efforts towards excellence, we have successfully achieved
we have successfully achieved Microsoft competencies like –
Gold Application Development
Gold Cloud Platform
Gold Collaboration and Content
Gold Messaging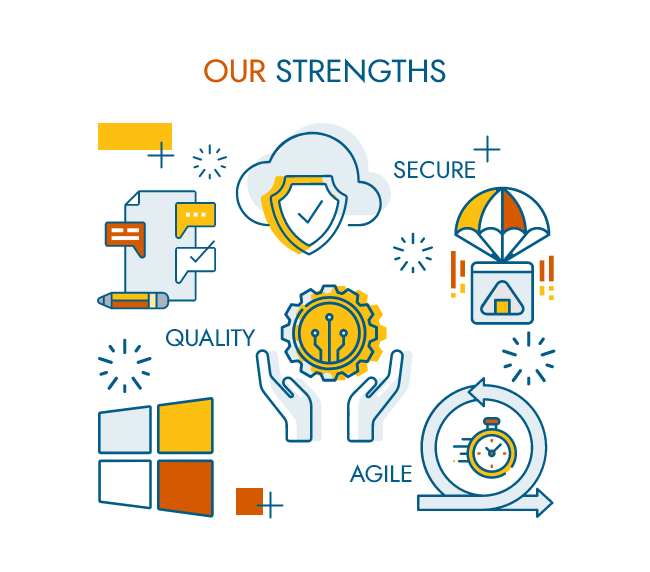 Quality Services & Solutions
We at Prakash aim to deliver quality services and solutions to all our clients across the globe. We strive for continuous excellence in whatever we do. Our efforts are guided by our defined global standards in quality management.
Forefront Runner with Cutting-edge Technologies
We possess more than two decades of experience and domain knowledge. We are at the forefront of digital transformation in Mobile, Web, and Cloud technologies. Our domain expertise surpasses boundaries delivering intelligent and innovative solutions.
Agile Process
We have an agile process-driven approach ensuring effectiveness and competence. Our flexible models as well as end-to-end project management paves the path for definitive transformation of the business.
Fastest Turnaround Time
Our professionals are well-known for the fastest turnaround time.
On-time Delivery
We have always met project deadlines on-time. Also, we have successfully met tight deadlines even if it's on short notice.
Secure Development
We ensure complete data security, migration, and scalability for developing flexible cloud-based apps and solutions. We abide by all the data security laws. Our secure solutions ensure a smooth transfer of information, confidential/private, or otherwise.
Scrum Masters
We are Microsoft Gold Partner with competitive technology and business knowledge.
Microsoft Gold Certified Partner
We are Microsoft Gold Partner with competitive technology and business knowledge.
We had a very productive year. With innovative and transformational solutions we have enhanced our relationship with our clients.
We have extended our capabilities and solutions to the global grandstand, working with clients across multiple locations in about 60+ countries.
2019-2020 proved an exceptional year for us and in-spite of pandemic conditions we could achieve a 40% jump in our revenues.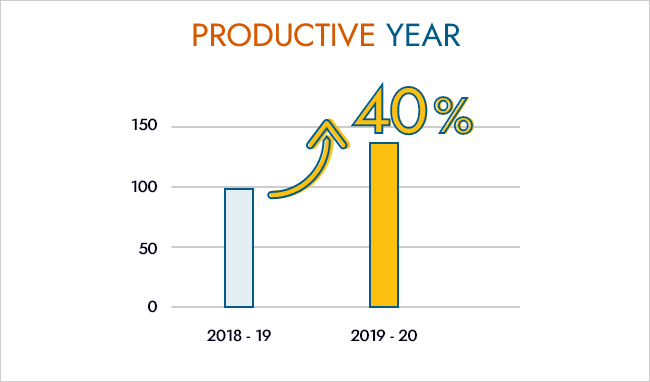 Our attention and focus are on Digital Transformation this year. This Step would provide strength to our workforce to be more efficient and keep pace with the changing world.
With technologies like AI, BOTs; SaaS-based Products, IoT, Machine Learning, Azure Synapse, and Microsoft Power Platform we are advancing. This enhancement will help our clients to be more efficient and technology-friendly.
We are currently serving to USA, Europe, Australia, and Canada and are constantly working to expand our wings in other geographies too.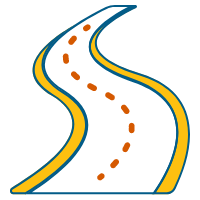 OUR STRATEGIC PARTNERSHIP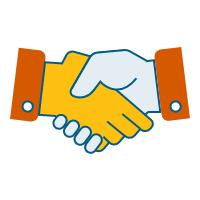 We achieved two more strategic partnerships this year with two big product giants. This will help our company to create an equal portfolio of products along with services.
We are looking for more and more strategic partnerships in the coming years to enhance our capacity and capabilities.
Across the globe, COVID-19 has been declared as a pandemic and it has triggered a public health emergency. To tide away these difficult times we have activated our business continuity plans with an agile change management approach.
Over the past years, many of our customers have developed relying on us. So it was vital that in these uncertain times too, we maintain their trust and keep our business constant.
We have completely adhered to Ministry of Corporate Affairs (MCA) safety guidelines and have concentrated on our accountability towards our employees, who have supported us day-in and day-out. Their health and welfare have been crucial to us. We have strictly followed and are following a remote work model that has assisted in promising zero COVID-19 cases within our team members. Our excellent infrastructure and extensive online collaboration capabilities have supported us to empower constant communication and nonstop delivery.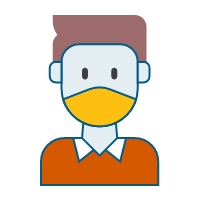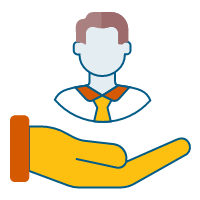 In these pandemic conditions too at PSSPL, our recruitment has not stopped rather we are seeking to onboard more growth seekers to be a part of our learning organization and let us excel together.
I invite all the budding minds to visit our website https://prakashinfotech.com/culture-career and be a part of our family.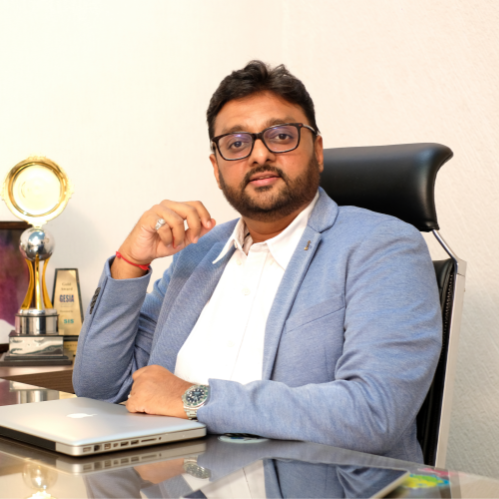 Innovation and transformation are the keys to success for any organization. And they are going to be their post-pandemic too.
In my opinion, different sectors will perform and grow at a different percentage, but technology will always remain at the forefront.
We see a lot of opportunities awaiting us as a tech company to design and develop meaningful solutions to mitigate the growing demands of various sectors. We have furthermore announced work from home for our team-mates till the end of November and we are committed to provide real-time solutions to our worldwide customers.
Best wishes to all the stakeholders for the upcoming quarter.
Best Wishes,
Hardik Shah
MD and Chairperson
PSSPL