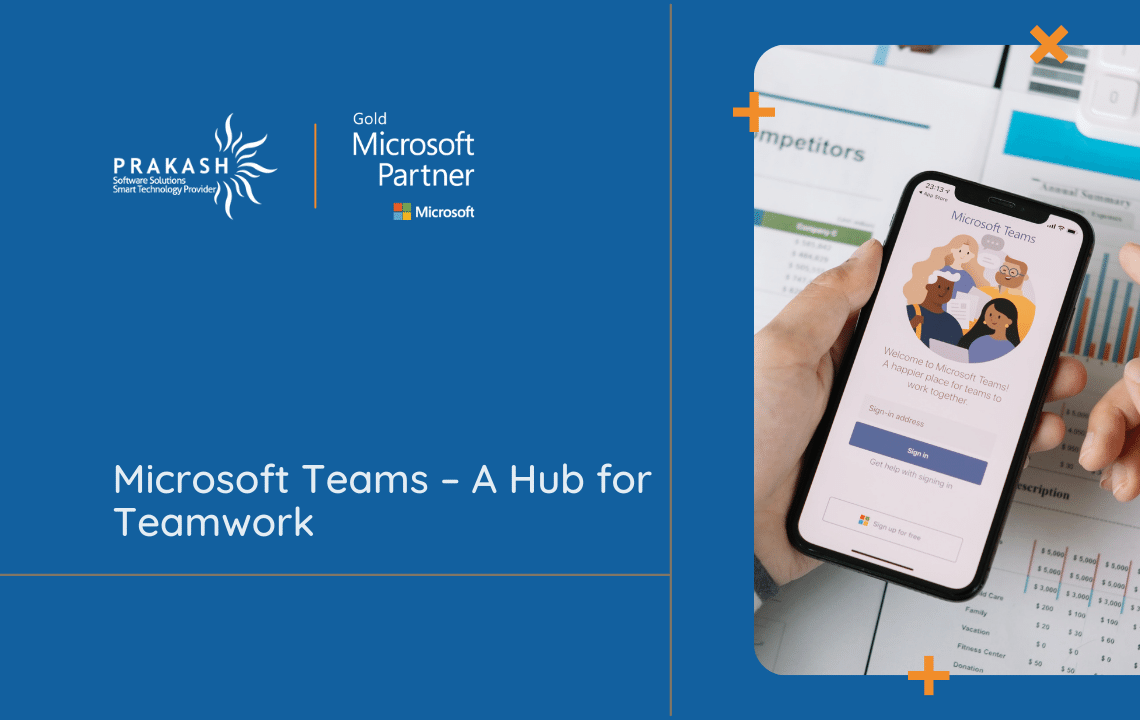 Microsoft Teams – A Hub for Teamwork
With employees accessing unsanctioned SaaS applications, dozens of ways to share files, and multiple communication channels, the modern workplace presents many challenges for teamwork.
The good news is that you already have the solution: Microsoft Teams is the hub for teamwork in Office 365.
Today, employees spend 80% of their time engaging with coworkers. There's a tremendous opportunity to boost productivity in your business with this modern workplace tool that streamlines collaboration.
Let's dive deeper into things you should know about this amazing solution.
What is Microsoft Teams?
Microsoft Teams is a unified communication and collaboration platform that combines persistent workplace chat, video meetings, file storage, and application integration.
Chat, calls & meetings for today's teams
Communicate in the moment and keep everyone in the know.
Integrated Office 365 experience
Manage all your conversations, files, and tools in one team workspace.
Customizable and extensible
Tailor your Teams workspace to include data and apps your teams use every day.
Enterprise security, compliance & manageability
Security, compliance, and management features you expect from Office 365.
With Microsoft Teams, you can give your team built-in access to everything they need right in Office 365. Manage all your conversations, files, and tools in one workspace.
Enjoy instant access to SharePoint, OneNote, Planner and Power BI. Create and edit documents right in Microsoft Teams. Speed employee on-boarding with persistent conversations and instant access to files. Search across people, files, and chats within one hub for teamwork.
With Microsoft Teams you'll unleash the power of teamwork, and we will help you get started on the right foot. We have extensive experience in driving value realization from Microsoft's teamwork solutions. Our experience with Office 365 including Microsoft Teams, SharePoint, Yammer, and Stream will help you build a culture of collaboration that empowers your employees while adhering to the growing security and compliance requirements. As your partner, we provide guidance and insights you can use to help your employees drive adoption and make the best use of Microsoft Teams within your organization.