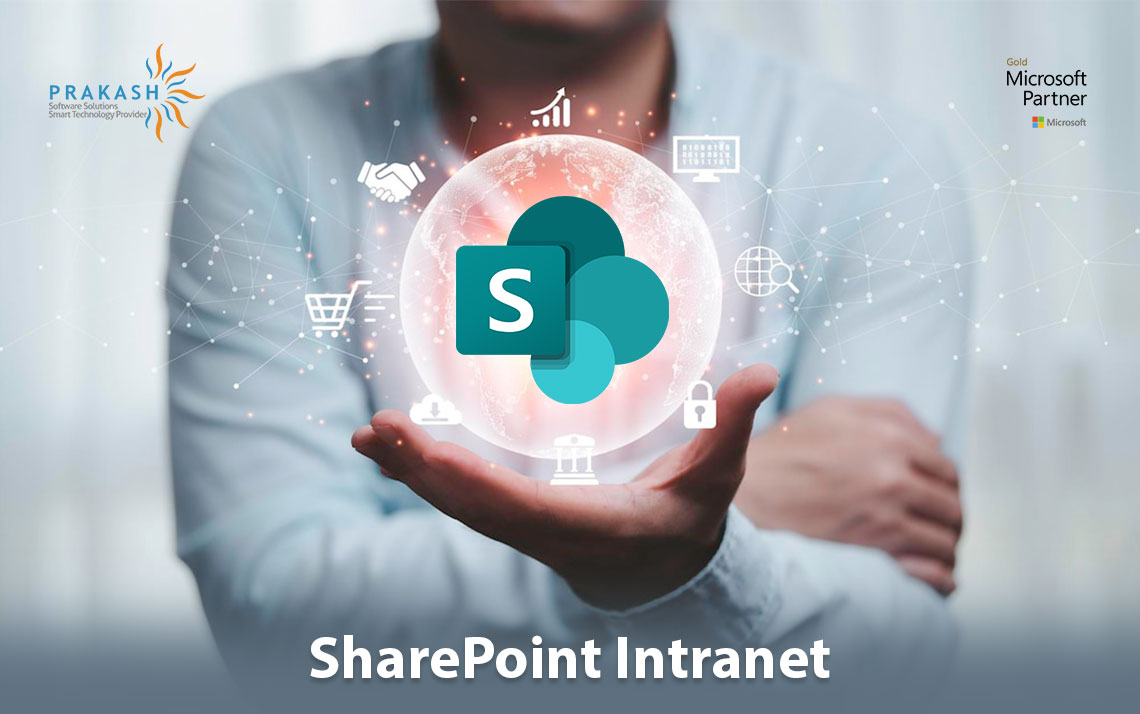 Helping your remote teams to work better
Have you ever wondered?
What do you need in your intranet?
What are your corporate objectives for the Intranet?
What exactly do you want to achieve?
Across the globe, COVID-19 has been declared a pandemic and it has triggered a public health emergency. During these crises majority of the offices have shifted to a remote model of working. And every industry or sector relies on enhanced communication to achieve success.
The benefits of the intranet are many but when it's time to apply an intranet setup, one size fits all approach won't work.
Selecting the correct platform guarantees that your intranet becomes a one-stop solution for communications, information, applications, and tools to make your entire digital workplace fruitful.
Well, SharePoint is here to take care of all your employee engagement and business challenges with many advantages.
Across the world, SharePoint is one of the most fruitful enterprise-level collaboration platforms. Recently SharePoint completed its 20 years on 27th March 2021.
In these twenty years, SharePoint has become the most popular enterprise-level alliance platform in the world. SharePoint has grown to more than 100 million users around the world. For the organizations spanning multiple regions work, SharePoint helps them to manage, and communicate similar to a company functioning out of single office space.
One of the greatest benefits of SharePoint is to craft an effective intranet.
When used correctly SharePoint Intranet provides organizations with an easily managed, customizable, and secure platform for their in-office and remote teams. Microsoft 365 SharePoint intranet has all the necessary tools needed by your employees to enhance their productivity. The platform allows creating a completely different solution with its large set of out-of-the-box features that can be combined with the custom ones.
This piece of content is intended to share with you how to get the most out of your SharePoint-based intranet to improve efficiency and communication among your remote team.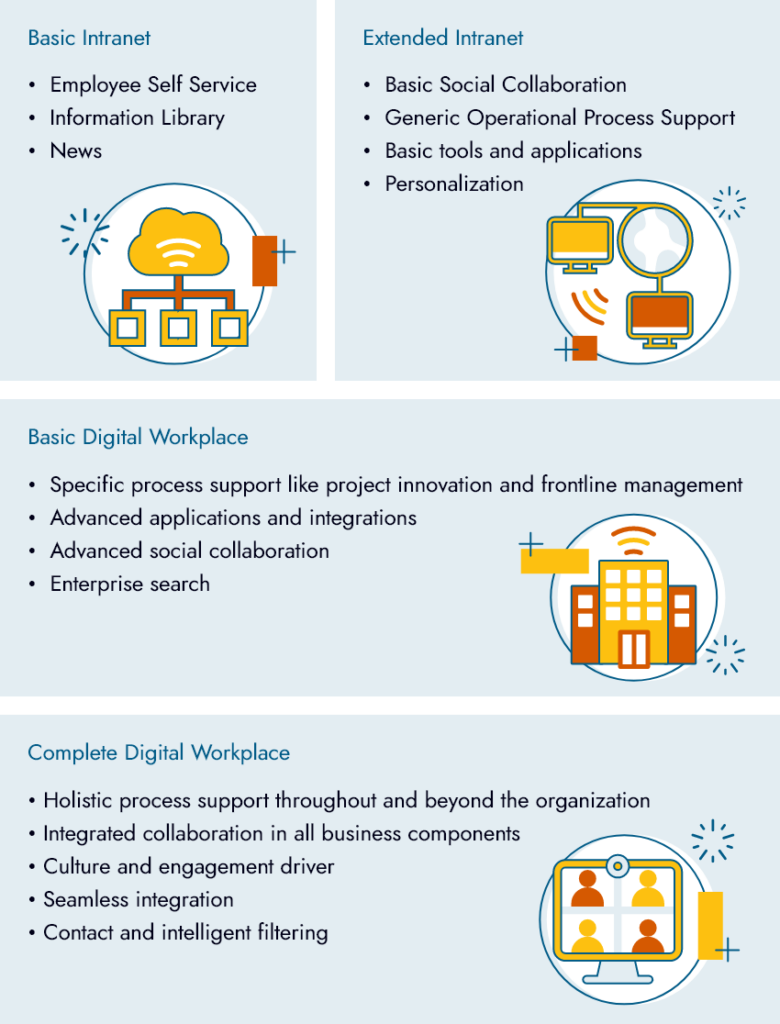 Let's have a look at some of the top reasons SharePoint intranet advantages aid, remote teams
Portable Intranet :

It is highly vital for employees to have admittance to business content, no matter the time of day or device, from anywhere they work as organizations are moving towards adopting a mobile work environment.

With SharePoint Online and SharePoint Mobile, from anywhere, anytime in the world you can use the device to access company data. This means even if you are not in the office you can still open, analyze, and edit the needed data with your colleagues. This information can only be accessed via specific credentials and a specific log-in URL to keep this digital environment safe and secure.

A great collaboration tool :

When employees work in a company with a single office space it is easier for them to collaborate and work on precise projects. But when there are multiple offices, collaborating is a big challenge. Despite being in different locations employees can easily work together with SharePoint. From mobile or desktop employees can sign in to SharePoint and easily access required data and interact without being physically present.

Central document repository :

SharePoint is best when you wish to store your important documents. With an advanced search feature, you can easily search the data you uploaded anytime, anywhere. Also, you can share files and documents with your remote team, wherever you are, and from any device.

These documents can be in formats like Excel, PDF, Word, Image, or Videos. You can also have user permissions for accessing, editing, downloading these documents thus ensuring a secured system for storage of the critical company files.

Clear and improved communication- Share news promptly and stay updated :

A corporate intranet is virtual platforms where we meet you meet your teams to communicate efficiently. SharePoint has all the required features, flexibility to customize which aids to transform this as per your business requirements. Select from various play add-ins and plug-in, workflows, and other widgets for your corporate intranet page. This can help your remote teams swiftly search, secure, or store-in key company data. The portal helps companies propagate information across your organization. This helps you organize people, projects, and information. SharePoint Add-ins helps your remote teams stay updated with all the changes you might seek to implement in the future.

Encourage ideas :

With SharePoint intranet, your employees can share their innovative thoughts, pictures, chats, and more. By doing so, they can improve employee engagement, relationships, and interaction.

Thus for many organizations today remote working has become the new normal. An intuitive and robust SharePoint intranet can help your team work better anywhere, anytime.
Want to learn more about SharePoint Intranet and see if this solution is best for your organization? Our SharePoint experts are there to answer your questions.
Contact Us!!