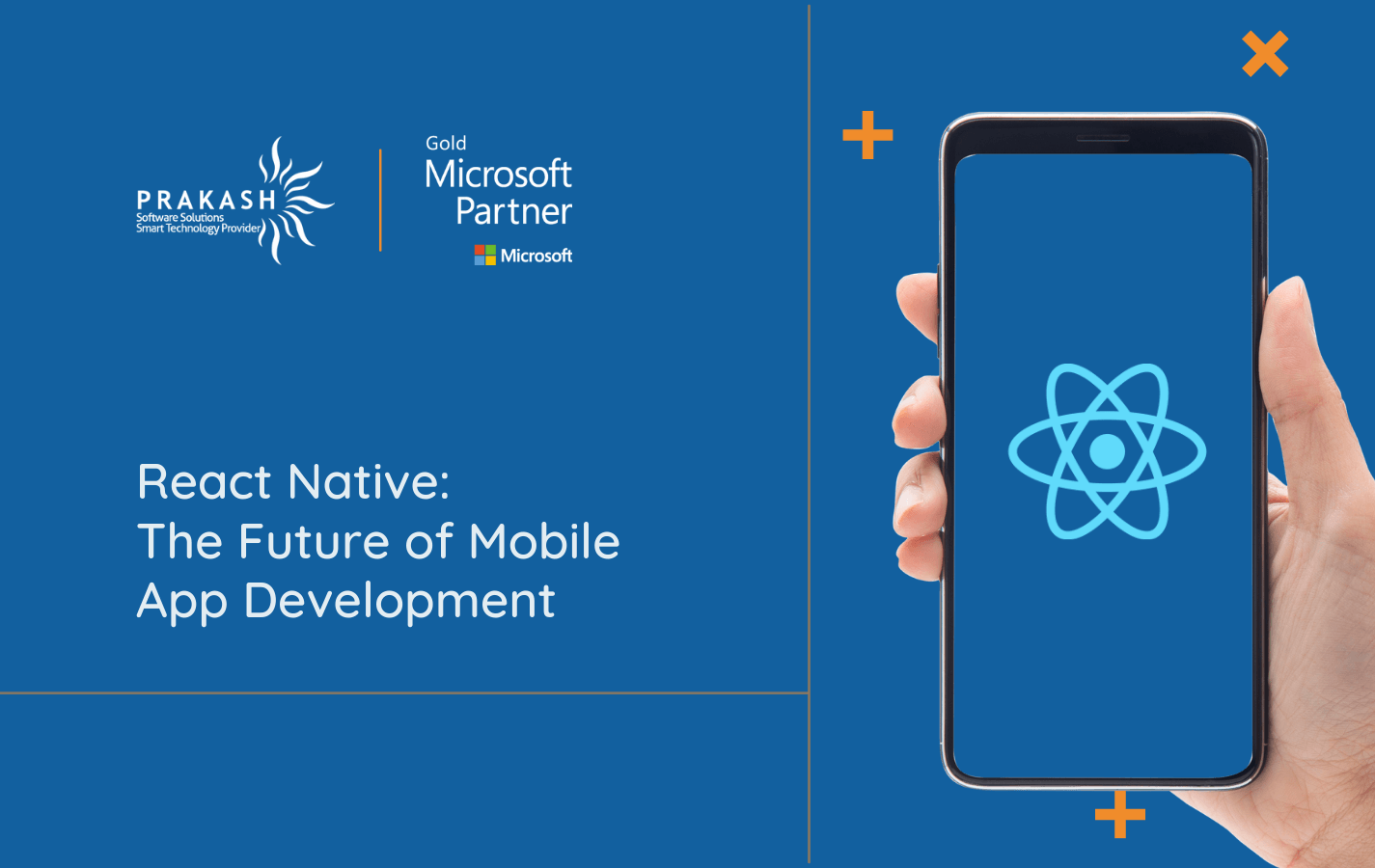 React Native: The Future of Mobile App Development
The rapid advancement of technology is undeniable, and the mobile app market's remarkable expansion in recent years is a prime illustration of the unrelenting pace of innovation that developers must contend with nowadays.
To meet the rising need for sophisticated mobile applications, developers require technology and tools that enable them to utilize their existing web codebase and target numerous mobile platforms without the need to create and maintain multiple mobile apps.
Mobile application development services have come a long way in recent years and React Native is at the forefront of this rapidly evolving industry. As a cross-platform framework, it allows developers to create applications that work seamlessly on both Android and iOS devices.
Now let's understand more about:
React Native
React Native is a mobile application framework that is open-source and enables developers to create high-quality, native apps for both iOS and Android platforms using a single codebase. It has gained widespread popularity since its launch in 2015, making it one of the most sought-after frameworks for mobile app development. Its popularity is due to its ability to deliver high-quality mobile applications at a fraction of the cost and time it takes to develop native applications. With its intuitive and easy-to-use interface, developers can create visually stunning and feature-rich applications that cater to the needs of today's consumers. The future of mobile app development lies with React Native, as it continues to provide innovative solutions for businesses looking to capitalize on the increasing demand for mobile applications.
However, with the ever-evolving technology landscape, many developers are wondering about the future of React Native.
As of 2023, around 6.6 billion people have integrated mobile applications into their daily routines through one of the two major platforms. React Native developers have acknowledged the immense potential of this market and devised a solution that enables them to write code once and deploy it to both platforms, making it the top pick of programmers worldwide.
At present, it is relatively easy to find a framework that can assist in building an app that works across multiple platforms. Ongoing discussions regarding the future of React Native involve its ability to continue supporting both platforms. By examining React Native's potential in 2023, our analysis can offer valuable insights to developers, helping them make informed decisions about pursuing it.
In this essay, we'll explore how React Native may look in the future.
Improved Performance
One of the biggest challenges of React Native is its performance. While React Native apps are generally fast and responsive, they can sometimes suffer from slow animations and transitions. React Native developers are continually working to enhance performance in order to tackle this concern. In the future, we can expect to see even more optimizations to improve the overall speed and fluidity of React Native apps.
Better Support for Native Modules
React Native allows developers to create native modules in their apps, but this process can sometimes be complex and time-consuming. In the future, we can expect to see better support for native modules in React Native. This will make it easier for developers to integrate native code into their apps, which will lead to faster development times and better app performance.
Improved Tooling
As React Native continues to grow in popularity, we can expect to see improved tooling for the framework. This includes better debugging tools, improved integration with popular IDEs, and more comprehensive documentation. Better tooling will make it easier for developers to build and maintain React Native apps, which will further increase the popularity of the framework.
Increased Adoption
Although React Native has already gained substantial popularity in the mobile app development community, it is expected to be even more widely adopted in the future. As more companies realize the benefits of using a single codebase to create apps for both iOS and Android, we can expect to see an increase in the number of apps developed using React Native. This increased adoption will further drive the development of the framework and lead to even more improvements in the future.
Integration with Emerging Technologies
React Native is already being used to create apps for emerging technologies such as virtual and augmented reality. As React Native continues to evolve and expand, we can anticipate even greater integration with these technologies. This will allow developers to create cutting-edge apps that take advantage of the latest technology trends.
With its ability to create apps that run smoothly on both Android and iOS platforms, it has become the go-to choice for many businesses. The industry of React Native app development services has experienced significant growth and now boasts a large number of skilled developers. The framework allows for faster development times and lowers the overall cost of app development while still delivering high-quality and seamless user experiences. With the ever-increasing demand for mobile apps, React Native is certainly the future of mobile app development. For businesses seeking to develop innovative apps for their customers, React Native offers a highly efficient and effective solution.
In conclusion, React Native has a bright future ahead of it. With ongoing improvements to performance, better support for native modules, improved tooling, increased adoption, and integration with emerging technologies, React Native is poised to remain one of the most popular mobile app development frameworks for years to come. Developers who are looking to build high-quality, native apps for both iOS and Android should consider React Native as their framework of choice.
Frequently Asked Questions