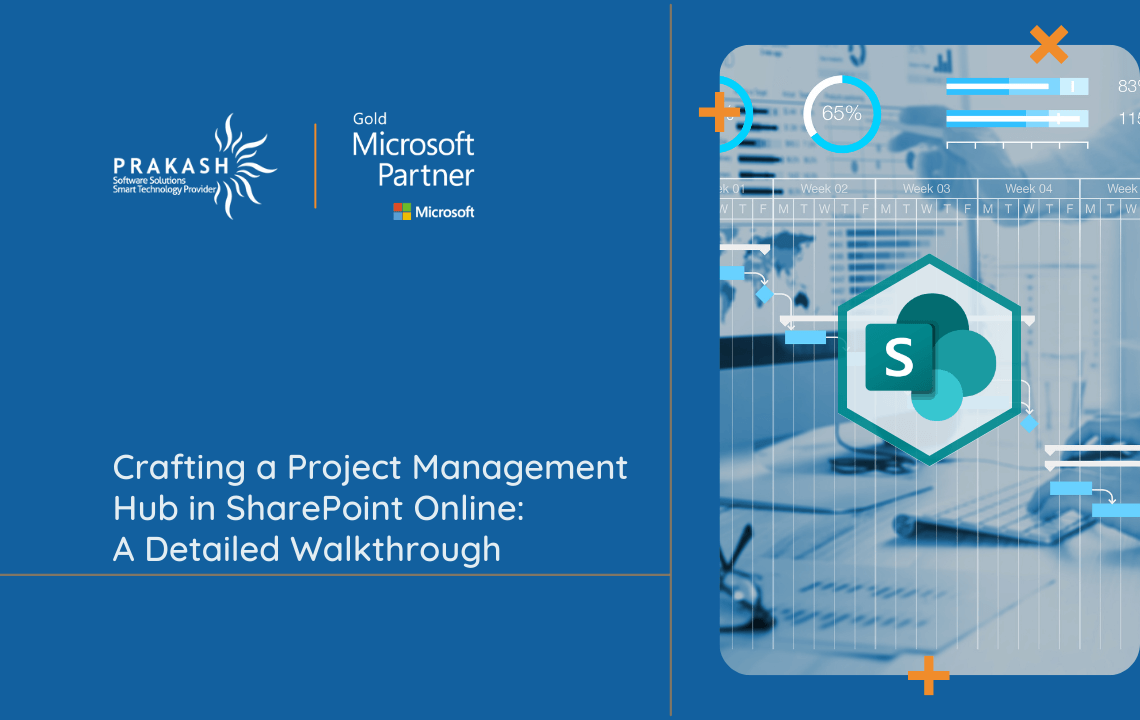 Crafting a Project Management Hub in SharePoint Online
In the current dynamic business landscape, efficient project oversight stands as a pivotal factor for achieving favorable outcomes. 
Within the Microsoft 365 suite, SharePoint Online emerges as a potent tool for constructing a Project Management Hub, promoting streamlined project operations, enriched teamwork, and heightened efficiency.
In this extensive manual, we will guide you meticulously through the steps to construct your Project Management Hub within SharePoint Online, accompanied by the expertise of a prominent SharePoint development organization.
Building a Project Management Portal in modern SharePoint Online
Step 1: Establishing a Project Site/Team
To initiate the process, start by establishing a dedicated project site/Team Site. This preference is primarily due to its integration with Microsoft 365 Group and its seamless compatibility with other Microsoft 365 tools such as Teams, Planner, Project for the Web, and Calendar.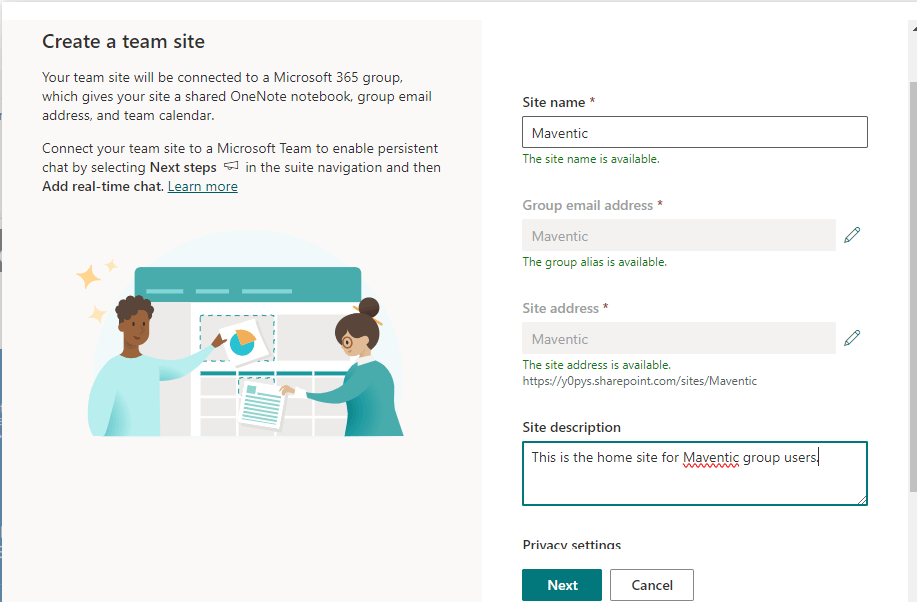 Step 2: Establishing a Project Management Office (PMO) Hub
If you aim to establish a centralized hub to cater to the needs of project managers and stakeholders alike the first step is to create a Communication Site. This platform will enable you to build an aesthetically pleasing and functional hub that will serve as the primary resource for all project-related tasks and interactions.
Step 3: Designate a PMO Communication Site as the Hub
This step is crucial if you intend to establish a centralized location where users can conveniently search for all projects. As you create individual project sites, they function as independent entities, making it impossible to conduct comprehensive searches across all of them simultaneously without harnessing the powerful hub functionality.
The concept here is that the Communication site will serve as the primary hub, while project sites will be affiliated with and linked to this hub.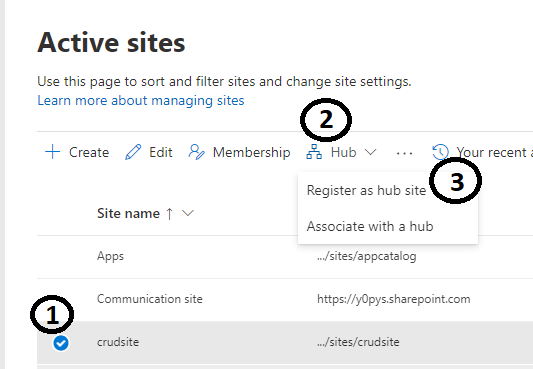 Step 4: Connect Project Sites to the Previously Established Hub
This step naturally follows from the information provided earlier.

Step 5: Establish a Projects List
Creating a customized list to interlink all of the project sites is necessary. While your users may primarily access these sites through Teams or synchronize the document library locally on their PCs via Windows Explorer, having a comprehensive overview of all projects can be highly beneficial.
Think of it as a project dashboard. This custom list will include project names, incorporate a hyperlink column linking to the project sites, and allow you to track various project-related metadata, such as Project Manager, Start Date, End Date, Project Status, Budget, and more.

Step 6: Develop a Project Site Template
The capability to craft a project site template was once feasible in classic SharePoint but is no longer readily achievable in modern SharePoint, at least not as a standard feature.
To regain this functionality, you must resort to Site Scripts. If your project site is relatively straightforward, lacking extensive page customizations, custom lists, metadata, and doesn't require frequent creation for numerous projects, manual site setup may suffice.
In complex scenarios with frequent project creation needs, working with a developer is essential to automate scripting.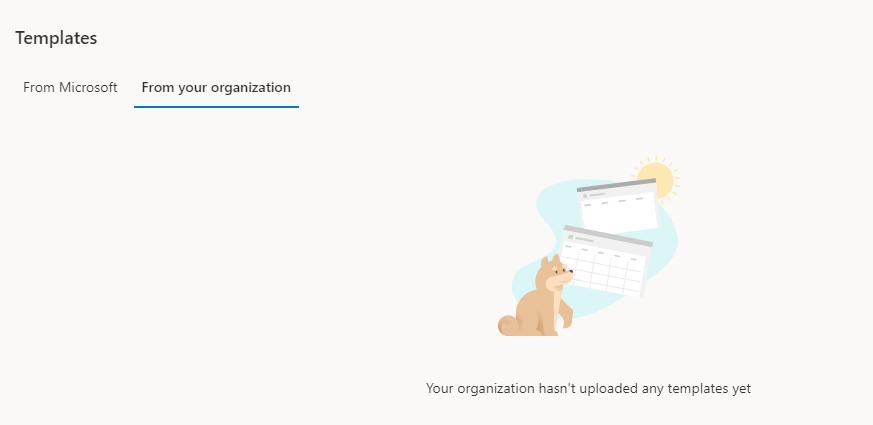 Step 7: Select the Task Management Solution
The landscape of task management has undergone significant transformation, primarily due to the modernization of SharePoint. In today's modern SharePoint architecture, we are presented with contemporary alternatives to these web parts.
The Tasks Web Part is gradually being succeeded by tools like Planner or Project for the Web. Additionally, some organizations are adopting Microsoft Lists for their task management needs.
Utilize Planner Within the Microsoft 365 Group for Planning Purposes.
Project for the Web, integrated within a Microsoft 365 Group, operates on the same principle as Planner. Both applications grant project team members access through the Microsoft 365 Group. Additionally, though Planner does not currently offer Plan template creation, it does provide a straightforward method for duplicating plans from one Microsoft 365 Group (project) to another.
Seamlessly replicate and transfer plans between different groups in Planner.
Step 8: Tailor the Teams Template
The Teams app stands out as a popular choice due to its seamless integration with SharePoint and various other applications. Since these apps exist outside of SharePoint, configuring them for each project is a separate endeavor.
Notably, with the recent introduction of Shared Channels, Teams provide an excellent avenue for collaborating with external vendors and consultants, often a requirement for many projects. Additionally, it's worth mentioning that when you create a customized template in Teams (complete with bespoke channels and tabs), you have the option to generate a template from it as well.
Step 9: Contemplate the Adoption of Metadata
An approach that holds great merit for Project sites and the PMP Portal involves the utilization of metadata. Metadata can be effectively employed to structure project templates and assets within a PMO Portal site.
You can take it a step further by standardizing content types and metadata across all projects, provided that metadata is an integral part of the project site template.
SharePoint offers various avenues for configuring metadata, so there's no definitive right or wrong method—your choice depends on your needs and preferences.
One method to establish metadata consistency across multiple project sites is through the Content Type gallery, accessible within the SharePoint Admin Center.

Step 10: Establish Security and Permissions for the SharePoint Online Project Management Portal
The configuration of permissions is contingent upon your specific requirements. Some organizations adopt an open-access approach, granting equal access to all employees across all project sites. Conversely, most organizations maintain stringent regulations regarding user privileges.
Typically, you would have a PMO Communication site managed by a select few, with read-only access for everyone else. Project sites, on the other hand, would adhere to a role-based and permission-driven model. Typically, these project sites are set as private, and access is extended only to invited members with specific permissions for each site.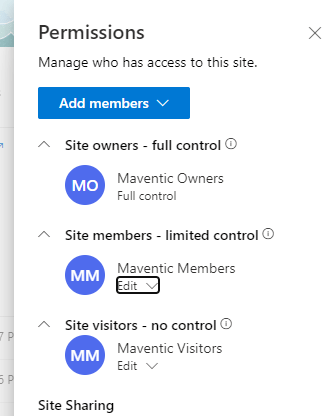 Conclusion
Building a Project Management Portal in SharePoint Online is a strategic move towards efficient project management. Collaborating with a leading SharePoint application development company can accelerate the process, ensuring that your portal is customized to your needs and optimized for success. Embrace the power of SharePoint Online and elevate your project management capabilities to new heights.
Start your journey today! Happy Reading!