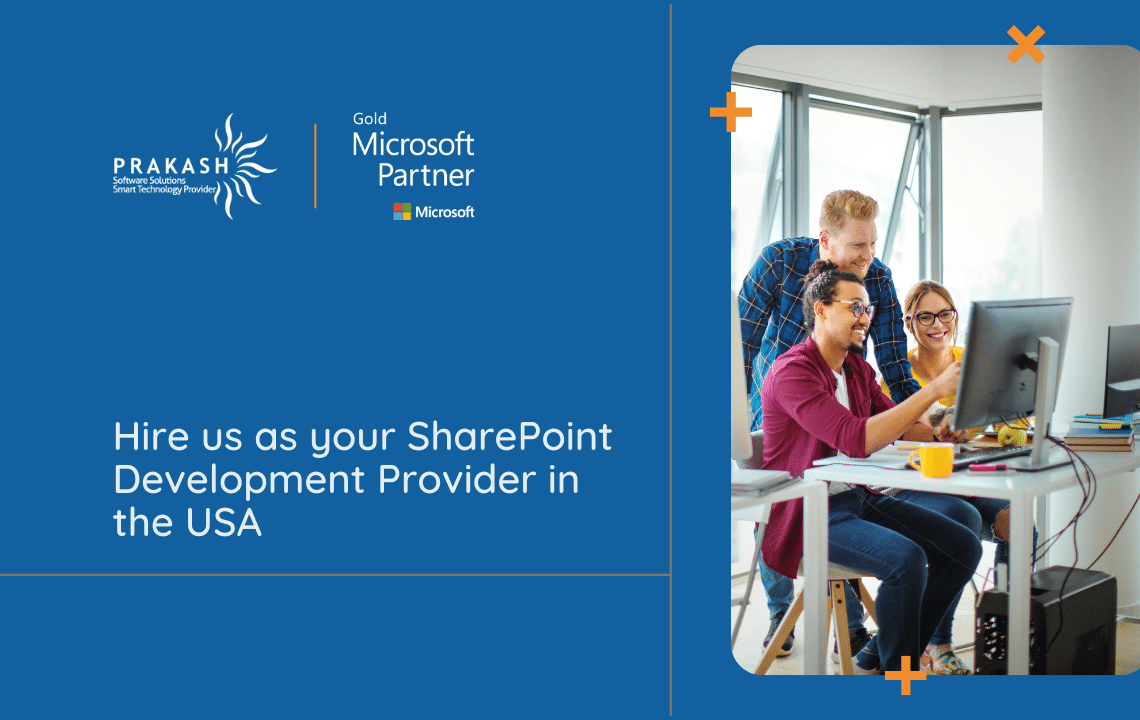 Hire us as your SharePoint Development Provider in USA
Are you looking to track progress, automate your business processes, and securely share information across departments?
Then you are reading the correct piece of content.
SharePoint is your solution and if you are looking to hire the best SharePoint development agency in the USA or SharePoint developers in the USA, let's drive together.
Microsoft SharePoint is a single-platform application development environment for enterprise applications. SharePoint is a web-based collaborative platform used for enterprise content management and document management.
SharePoint is an application platform for developing and engaging diverse applications, including add-on capabilities like Dynamics 365, PowerApps, Power BI, Flow, improved user experience, enterprise social, OneDrive integration, Yammer, and much more.
Now let's look into the need of
Why SharePoint for your company in the USA?
SharePoint platform is user-friendly and easily manageable.
Collaboration within teams becomes much easier and faster on SharePoint systems. Employ us as your SharePoint development company in USA.
SharePoint's document management tool is quite robust, and employees can easily search, edit, and update documents while also keeping track of them. This cuts down on the time it takes to find the document or receive it via email.
It is easy to track daily task management and task completion on the SharePoint platform.
It is a very secure platform.
SharePoint's system is centralized, making data access and management very simple.
SharePoint promotes staff cooperation and allows for data sharing in a fraction of the time.
SharePoint works in a seamless manner with the apps that are currently operating.
The SharePoint platform is scalable and customizable to meet the needs of the business.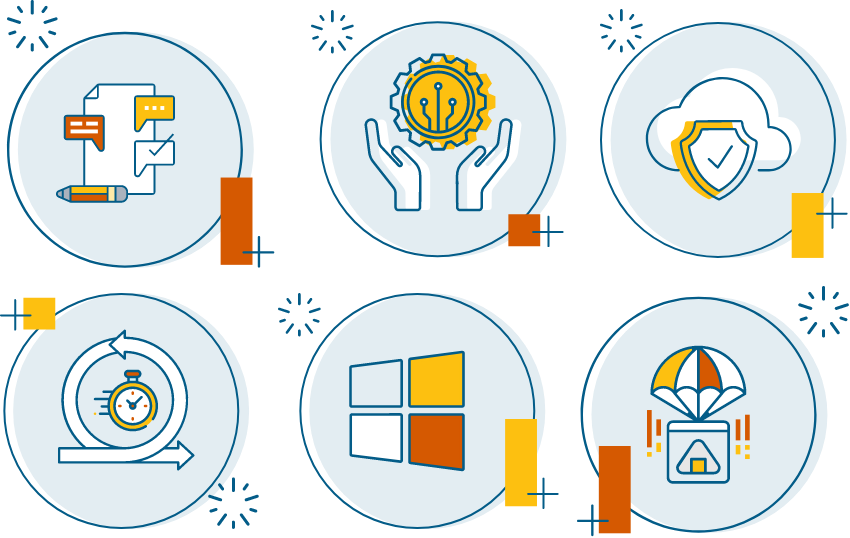 Advantages of a SharePoint Intranet to the organization :
It becomes really simple and quick to complete the project.
The amount of time and money spent on day-to-day operations was greatly decreased.
It's a fantastic place for working people to learn, share, and explore.
It aids in the development of teams.
The management of content and data becomes extremely simple and quick.
It's a safe place to keep important documents and data.
Prakash Software Solutions Pvt. Ltd is a renowned and leading SharePoint development provider in the USA, dedicated to creating a highly customizable platform that allows your team members to easily collaborate and share information and material from any place. Our skilled SharePoint developers provide intranet SharePoint consulting services and build a powerful SharePoint intranet platform for your company. So let's connect for SharePoint development in the USA.
Why hire our SharePoint developers in the USA?
Years of experience in the development and design of software solutions.
Proficiency in a variety of technological fields.
We value long-term business relations.
Worked with many multi-national clients and in a variety of industries.
Transparency in communication.
We provide highly customized and dependable SharePoint solutions.
While consulting about solutions, we focus on the best quality, lowering a company's cost and time.
We offer scalable SharePoint solutions.
A glance at our SharePoint services in USA :
Successful migration of SharePoint.
Integration of SharePoint and Office 365 Application.
SharePoint workflow planning, technical planning, and development.
SharePoint content management system.
Successfully integrating other systems with SharePoint.
SharePoint new version updates.
SharePoint Business Intelligence reports, charts, data with graphs, and dashboard.
Our SharePoint services in the USA have reduced project completion times, enhancing the company's return on investment. You can rely on us for your next project.
The most important demand of every organization is timely communication and collaboration. We have been providing our clients with a platform for greater collaboration within teams and employees with our Microsoft SharePoint intranet solutions. An easy-to-understand and-manage intranet system is a huge help to the organization's productivity. So, if you're looking to hire a SharePoint development firm or SharePoint developers in the USA, contact us.