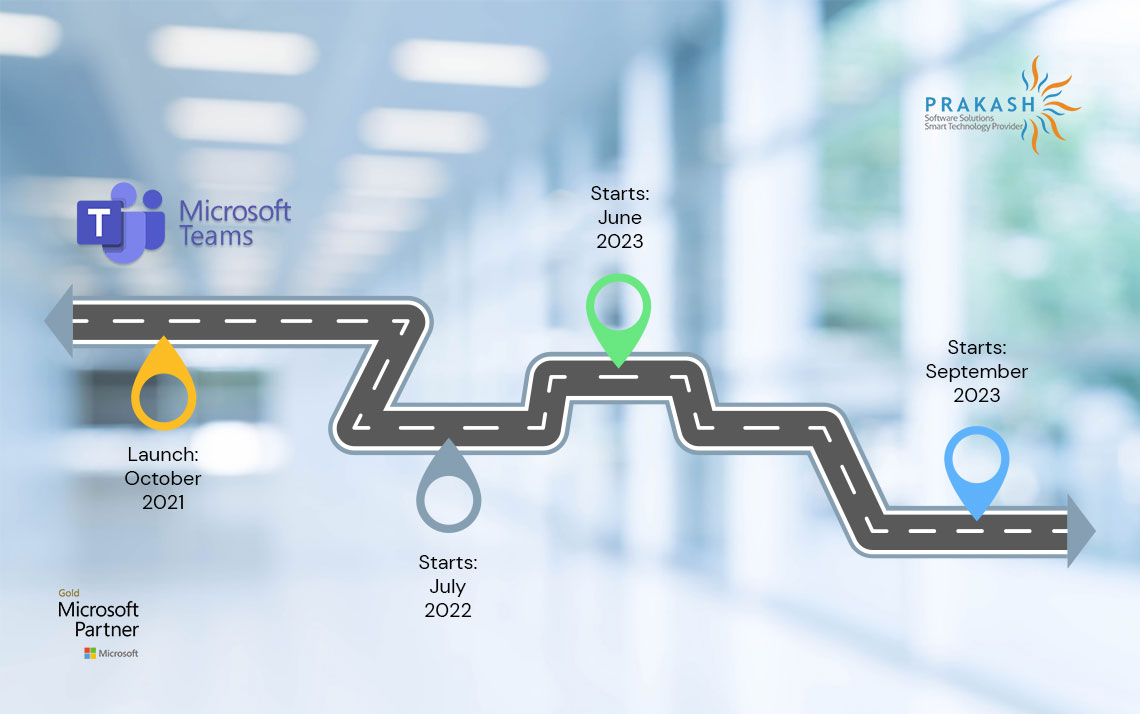 Microsoft 365 Roadmap – Updates to Microsoft Teams
With the New Year 2021 we welcome new excitement, new beginnings, new energy, and new ideas. We hope this year would bring a new spark of success in everyone's life.With the New Year, Microsoft 365 Roadmap is live! Let us explore what Microsoft has got for all of us.
This content piece highlights latest updates to Microsoft Teams.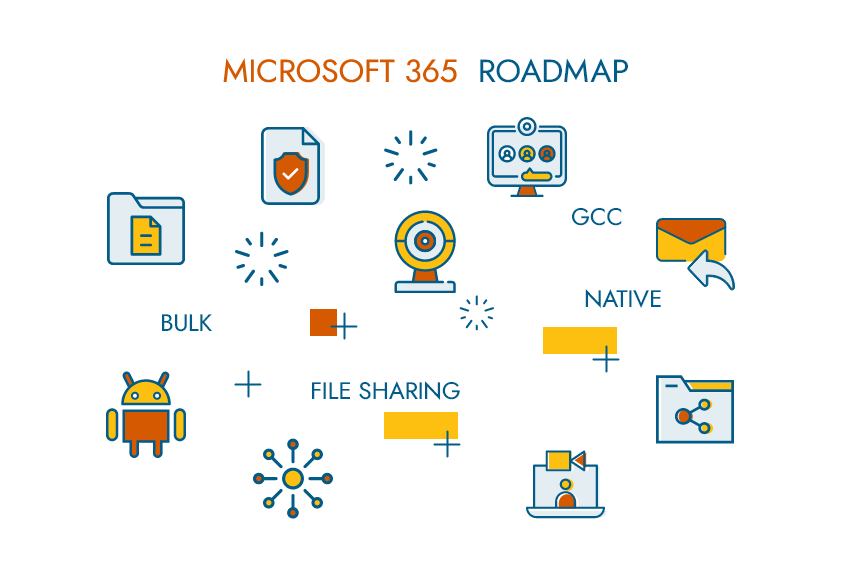 New file sharing experience
Streamline sharing with Microsoft Teams. You can now create a shareable link for any file stored in Teams and
directly set the appropriate permissions. Additionally, you can also set permissions for files stored in
SharePoint
or OneDrive while composing a private chat or starting a channel conversation.
Meeting recording storage for areas where Stream is not available
Teams meeting recordings are currently disabled for customers whose Teams data is stored in-country, if
Microsoft Stream is not available in that country. A new admin setting will allow customers to turn on meeting
recordings if Microsoft Stream data residency is not yet in country. If this setting is turned on, Teams meeting
recordings will be saved in the data center closest to the region.
Bulk policy assignment
Policies allow administrators to efficiently control the Teams features available to their users, now
administrators can apply policies in a batch for up to 50K users.
Android On-Demand Chat Translation
Inline message translation will ensure that every worker in the team has a voice and facilitate global
collaboration. With a simple click, people who speak different languages can fluidly communicate with one
another by translating posts in channels and chat. This feature will now be available on Android.
Suggested Replies
Suggested Replies functionality shows an option of 3 different responses for a user to choose from for select
messages. Users can quickly reply to a given message by tapping on a suggested reply.
New experience for launching instant channel meetings for GCC customers
Meet Now buttons in Teams channels will have a new home. You will soon find them in the Channel header where you
can easily find and launch the meeting.
Improved Teams meeting join launcher experience for GCC customers
Users who click on a Teams meeting join link will now see an optimized and improved join experience. Users will
be prompted with an option to join on the web, download the Teams client, or join with the native teams client.
This will result in faster & more confident meeting join.
New lobby setting: only the organizer joins the meeting directly
A new lobby setting is coming to Teams Meeting Options. We are adding "Only me" as an option to the "Who can
bypass lobby?" setting. Once enabled, only the organizer will be able to join the meeting directly. Everyone
else, including people from within the same organization, will be sent to the lobby.
Increase in the number of simultaneous videos in Teams meetings for GCC High and DoD customers
We are increasing the number of participants who can be viewed simultaneously on the Teams meeting stage from 4
to 9. This new experience optimizes for attendees who have enabled video and places the remaining audio-only
participants below the meeting stage. To provide a high audio and video quality experience, the layout logic
will consider user bandwidth and alter the number of videos shown to provide the best meeting experience.
Support for native device camera and location capabilities for Personal apps and tabs
App developers will be able to use mobile native capabilities like capturing an image through camera and
providing location coordinates through GPS.
Stay tuned with us for a series of such updates on different Microsoft products. Contact
Us
us for your queries.
Happy Reading!!