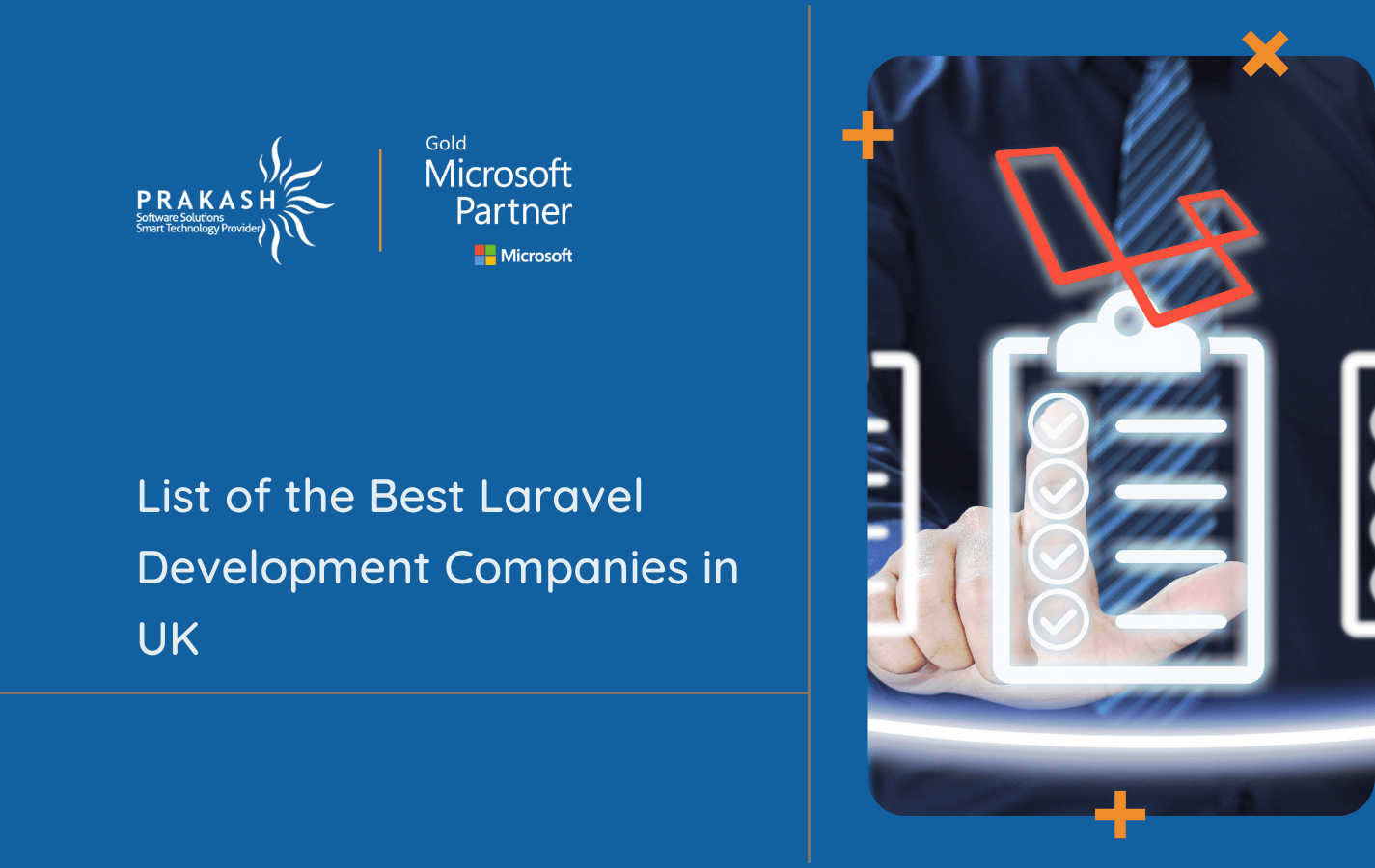 List of the Best Laravel Development Companies in UK
In today's technologically driven world, businesses heavily rely on web applications to enhance their online presence and streamline their operations. Laravel, a popular PHP framework, has emerged as a leading choice for web development due to its elegant syntax, robust features, and scalability. The United Kingdom, known for its vibrant tech industry, is home to numerous Laravel development companies. Laravel Development Company is crucial to ensure the success of your web development project.
In this blog post we will explore a list of the best Laravel development companies in UK, highlighting their expertise, achievements, and contributions to the industry.
Prakash Software Solutions Pvt. Ltd.
Prakash Software Solutions Pvt. Ltd. is a leading Laravel development company in UK catering to the needs of startups and enterprises alike with its exceptional Laravel web development services. Renowned for its expertise in Laravel, PSSPL specializes in creating robust, high-end enterprise-level applications, as well as providing customization and integration services for Laravel applications.
With a highly skilled and experienced team of Laravel developers, PSSPL offers comprehensive support throughout the entire lifecycle of Laravel projects. Their expertise spans across Laravel customization, implementation, and seamless integration, making them a reliable choice for all your Laravel development needs. The company's track record includes the successful completion of numerous projects based on the Laravel framework, showcasing their versatility and proficiency in this domain.
Furthermore, PSSPL offers the flexibility to hire dedicated Laravel developers from their team. This allows clients to tap into the expertise of their skilled developers and leverage their extensive knowledge in Laravel development to meet their specific project requirements.
When you choose PSSPL for your Laravel development needs in the UK, you can be confident in their ability to deliver top-notch solutions.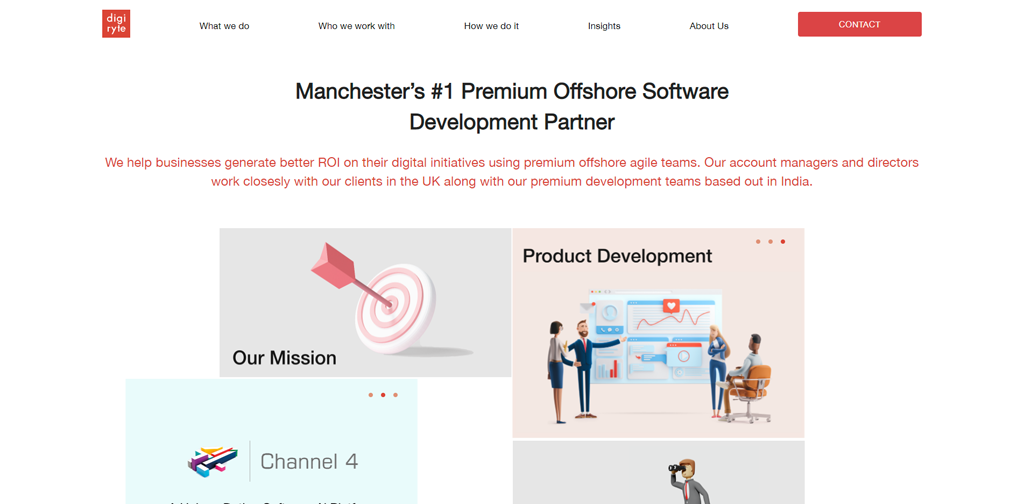 Digiryte is a renowned Laravel development company in UK, providing end-to-end web and mobile application development services. With a highly skilled team of Laravel developers, Digiryte delivers robust, scalable, and secure solutions tailored to meet clients' specific business requirements. They have successfully delivered projects for clients across various industries and have a reputation for exceptional customer service.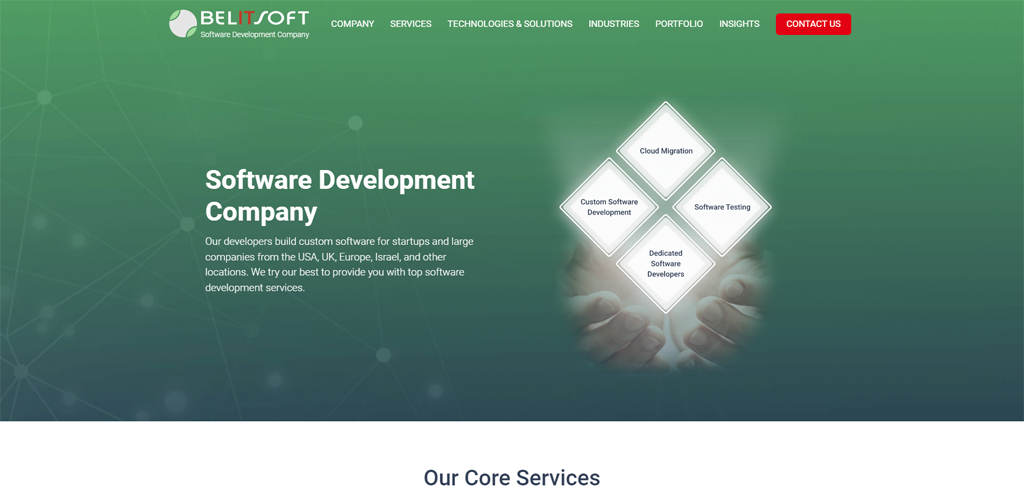 Belitsoft is a leading Laravel development company in UK, with a strong focus on delivering cutting-edge solutions to clients worldwide. They have a skilled team of Laravel developers who excel in developing custom web applications, enterprise solutions, and e-commerce platforms. Belitsoft has a proven track record of delivering successful projects, and their attention to detail and client-centric approach sets them apart.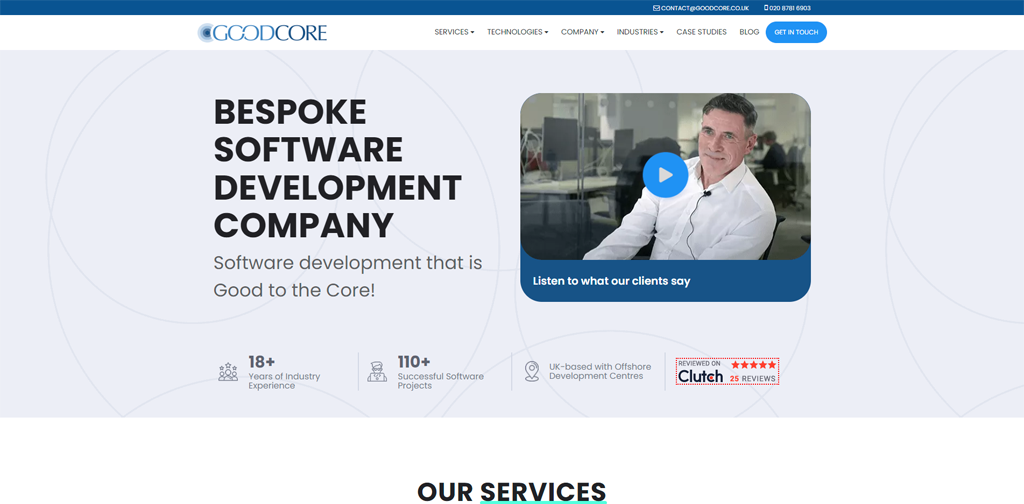 GoodCore Software, established in 2005 and based in Croydon, UK, is a leading provider of customized software development solutions. With a dedicated team of approximately 50 skilled professionals, the company caters to both startups and established businesses, offering top-notch web and mobile app development services. As one of the prominent Laravel development companies in UK, GoodCore Software provides flexible engagement options, including fixed-cost projects and dedicated development teams, to meet the diverse needs of their clients.
GoodCore Software's expertise in React and Laravel, combined with their commitment to delivering tailored software solutions, positions them as a trusted partner for businesses seeking reliable and efficient web-based applications. Their ability to understand client requirements, employ the latest technologies, and deliver innovative solutions sets them apart in the competitive software development landscape.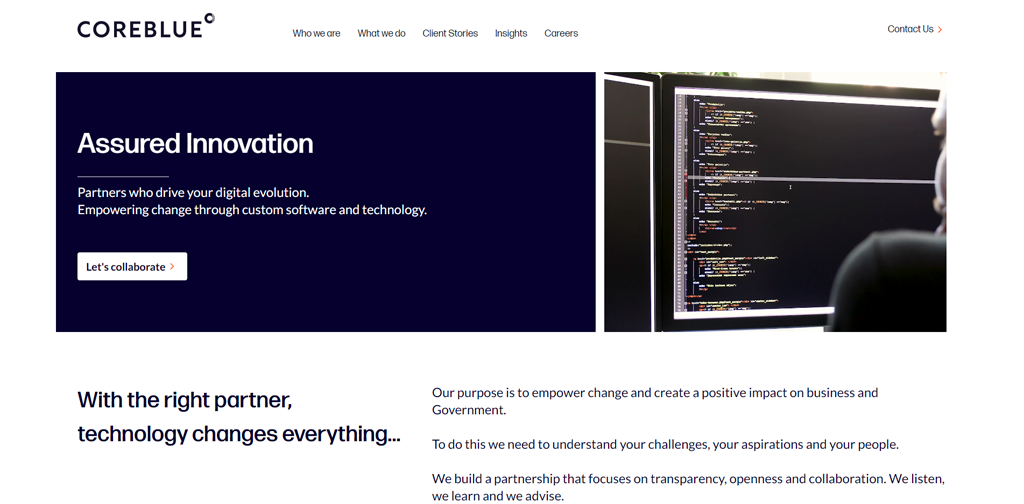 Headquartered in London with an additional office in Plymouth, Core Blue Ltd is a prominent Laravel development company in UK. Since its establishment in 2015, the company has built a talented team of fewer than ten experts specializing in custom software development, mobile app development, web development, and IoT development. They offer their comprehensive services to a diverse range of companies, catering to their specific requirements and technological needs.
With a customer-centric approach and a commitment to delivering top-notch software solutions, Core Blue has established a reputation for excellence in the industry. Their comprehensive range of services, coupled with their expertise in software development and emerging technologies, makes them a trusted partner for companies seeking innovative and reliable software solutions.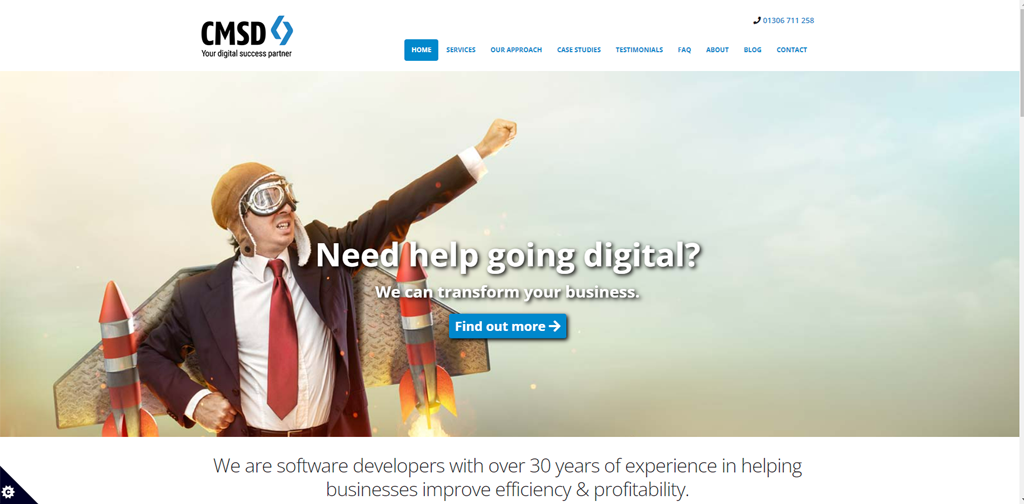 CM System Designs, a Laravel development company in UK established in 2017 and situated in Dorking, England. The company specializes in delivering tailor-made software and web development solutions to small and mid-market companies. With a team consisting of over two skilled professionals, they have been entrusted with the task of enhancing the website of a corporate training company. Their objective is to create a more intuitive, secure, search engine optimized, and aesthetically appealing online platform.
Conclusion
Choosing the right Laravel development company in UK is a critical decision that can significantly impact the success of your web development project. By evaluating their expertise, technical proficiency, client testimonials, communication, scalability, and pricing, you can make an informed decision.
A reliable Laravel development company in UK will not only deliver a high-quality web application but also provide ongoing support and collaboration, ensuring your project's success in the long run. Take the time to research, compare options, and choose a company that aligns with your project requirements and business goals.