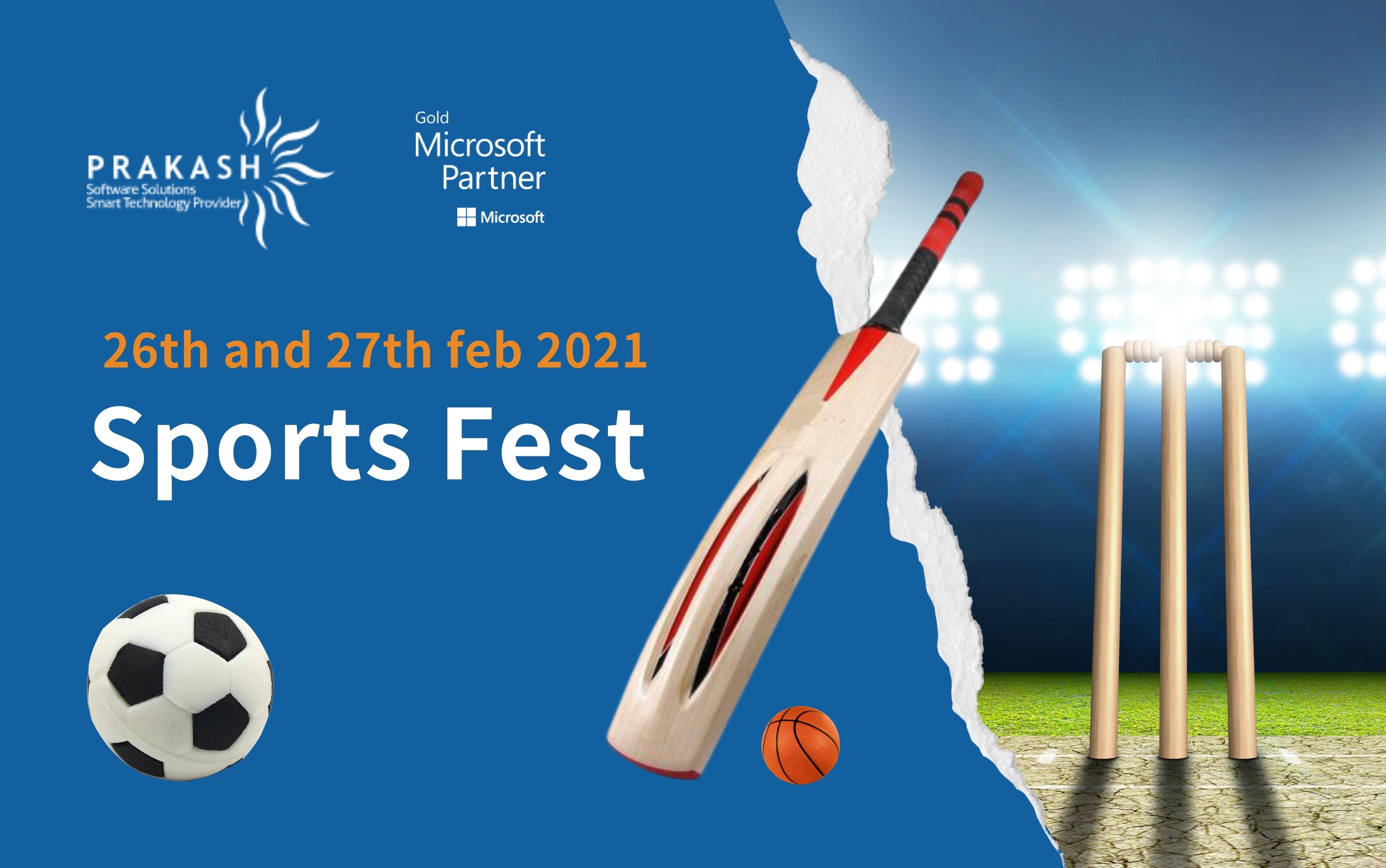 PSSPL Company Sports Fest 2021
A well enjoyed Weekend!
When anyone at work hears about their company's "Annual Sports Event" they all are so excited and back to their school days. No kid ever wishes to miss the fun and we at Prakash Software Solutions Pvt. Ltd. are no different.
It was a well enjoyed Friday evening and a fun-filled Saturday at our company's sports fest 2021.
Wow, what an enjoyment it was the happiness and fun that we all had is something that I cannot portray completely on-paper.
Friday evening we at PSSPL had some engaging games for team building like:-
Carom
Chess
Dart
Ludo
Tic-Tac-Toe
NFS
Pocket Tanks
Counter-Strike
It was a great way to create camaraderie and have fun at the office. Then on the next day that is Saturday 27th Feb, it was a day for outdoor games for us.
Leaving behind a usual lazy Saturday, our Ahmedabad and Baroda teams made it our mission to sweat it out at the Vadodara Cricket Academy, Bhailey.
It was a day-long event consisting of engaging, interactive, and fun activities like:-
Cricket + Auctions Prakash Premier League
Football
Kho-kho
Satodiya
Tug-of-war, etc.
It was a highly refreshing and productive team walking out of the field!
At the end of the day, we had a prize distribution ceremony and all the winners and best players were honored.
Last but not the least; we had a pre-birthday celebration of our founder Mr. Hardik Shah followed by lunch.
There is no office in the world that would dislike the injection of fun once-a-while and an office sports day is a truly amazing way to bring everyone together, get them cackling and make sure the employees return to their desks feeling happy and relaxed. We at PSSPL enjoyed both the days of Indoor and Outdoor games with our office colleagues. It was a great time and best way to make your workplace healthier, fitter, and happier.
Happy Reading!!