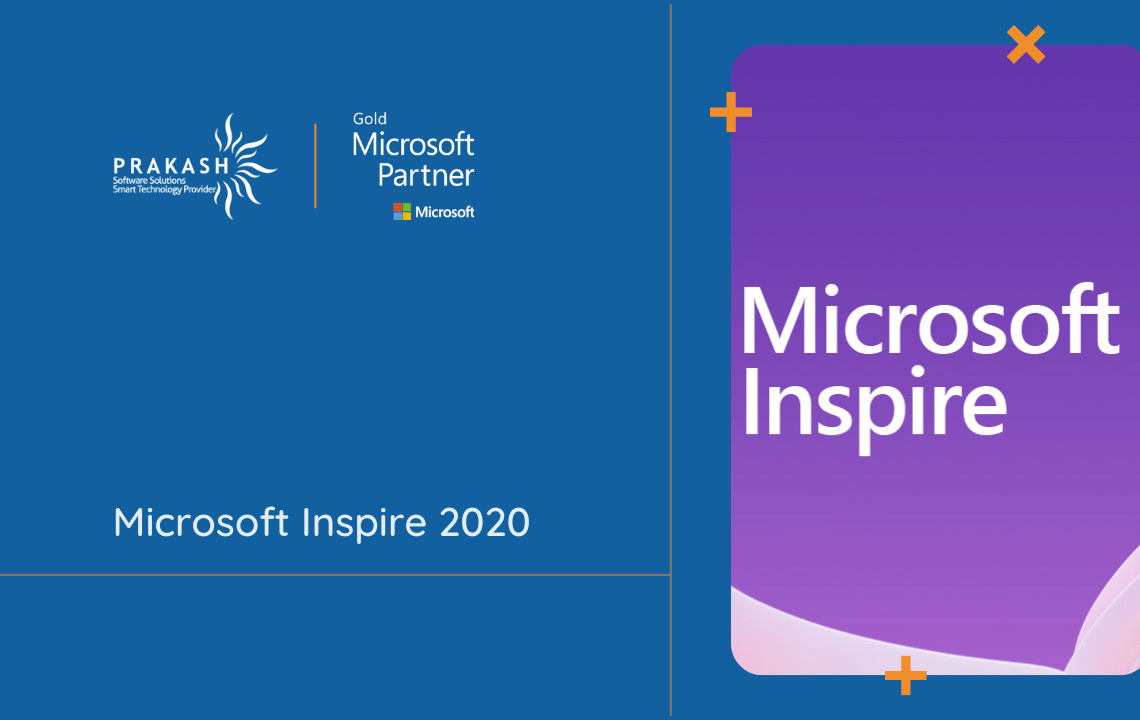 Microsoft's Inspire 2020 came to closure yesterday on 23rd July. From Microsoft CEO Satya Nadella to Channel Chief Gavriella Schuster to Microsoft's executive vice president for worldwide commercial business, Judson Althoff and many such big names participated in the event.
In-spite of the current COVID-19 pandemic condition, participants though talked sensitive yet much an incredible amount of content was created during the event. This included key segments with Microsoft senior leadership and popular sessions covering hot topics like leading with purpose, unlocking growth with Modern Work, and Microsoft Azure.
If you missed a particular session live or want to review a presentation again, it is all available in multiple languages within their library of on-demand videos.
Here are some of the key takeaways:-
(1) Next-Generation Of Azure Stack HCI
The next generation of Azure Stack HCI, was announced by Microsoft and it's the latest part of Microsoft's hybrid cloud portfolio. Completely integrated and native, Azure service gives your business the fastest and easiest way to integrate cloud with their data centre.
(2) New Azure Migrate Enhancements
The new Azure Migrate enhancements helps users to carry out productive data centre assessments, including the capacity to import and make assessments utilizing uploaded Configuration Management Database data and support for Azure VMware. Several Azure disks and networking improvements have been added apart from Azure Migrate to meet the requirements for most essential tasks.
(3) Microsoft 365
Starting late July, this suite will get the new Microsoft Lists app helping users to "track issues, routines, contacts, assets, inventory and more with customized views, comments and rules to keep everyone in sync," Microsoft announced that the app also includes templates to provide a better way to start lists, and Power Platform integrations are empowered as well. In August, the lists app will be coming to Teams and to iOS sometime later this year.
(4) New Features For Azure Blob Storage
Azure Blob Storage called Last Access feature, available in public preview now serves organisations with better visibility into their data, and its inbuilt feature on how often the data is accessed. This is will help users to handle and control their data lifecycles depending upon the access time.
(5) Microsoft Teams
Microsoft revealed that Microsoft Teams Rooms devices–which provide "premium meeting room experiences," can now be managed by Microsoft partners within the Teams Admin Center. The devices can also be managed in-house. This premium cloud-based IT service is now generally available. The company also announced new Power BI personal app for Teams.
Additional updates include the ability for partners and developers to "extend the Teams meeting experience" by developing apps that are integrated as a new tab within Teams meetings,
(6) Azure Data Security Enhancements
Microsoft announced a new connector for Azure Sentinel that will help companies collect and analyse security data across various sources in the complex enterprise environment. New connectors will assist with faster help in getting security information and insights across multiple well-known solutions and partners, including networks, and firewalls.
(7) Power Platform
Microsoft's Power Platform which includes Power BI, Power Apps and Power Automate saw new solutions. The Power Platform solutions are customizable, pre-built, and are aimed at helping companies/organizations safely bring their employees back to their workplaces.
We would like to thank all the participants and Microsoft for an amazing Virtual Microsoft Inspire 2020!
Share your valuable comments on this post.
Happy Reading!!