MD Desk Letter
Oct - Dec (2022-2023)
It gives me immense pleasure to inform you all that PSSPL a flagship company of Prakash Group of Companies has completed 22 years of its journey as a 'learning organization'.

With 200+ satisfied customers globally we are providing services in Microsoft 365, Microsoft Dynamics 365, CRM/ERP, and services such as digital transformation, product engineering, SaaS, cloud development & adoption, rich internet application, custom mobile app development, validation & verification, and much more. Our main area of focus is business application development and architectural development, providing solutions & helping customers in their digital transformation journey.

We are delivering high-quality code and expertise that is dedicated to scalable software solutions and products. We are not just another software company; we are logical thinkers who drive businesses with solutions to their problems. We are about the New Age, and we are about your Future.
[the-post-grid id="43194" title="2023-24"]
[the-post-grid id="24243" title="2022-21"]
[the-post-grid id="24761" title="2021-2022"]
[the-post-grid id="24794" title="2020-2021"]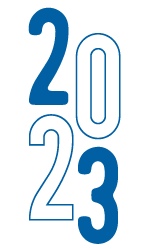 Heartiest wishes for a very happy and joyful New Year 2023 to all!!
I hope that in 2023 we will all have excellent health and prosperity, but more importantly, I hope that you will have the power and insight to create these things for yourself.
As per the given quote means, avoiding following a path just because it is there and seeking out your adventures instead. If the ideal path for you curves in the incorrect way, choose an alternative path and continue down it.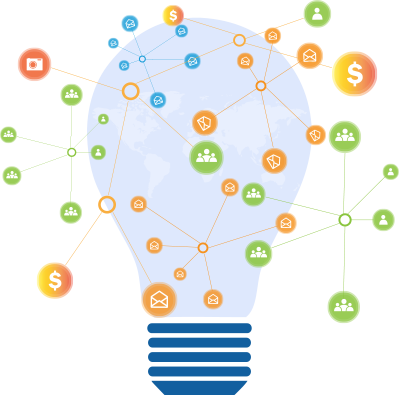 "Do not go where the path may lead, go instead where there is no path and leave a trail." – Ralph Waldo Emerson

For quarter-3 (October to December 2022) quarterly, we had 32% sales growth in comparison with Q3 of the last financial year (2021-22).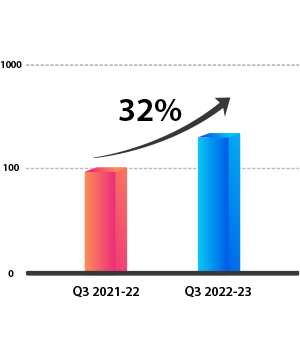 Maintaining work-life balance includes celebrations. At Prakash, we have Fun-Friday festivities each month to celebrate the birthdays of our coworkers and to have quality time together.
We also hosted several technical workshops and team meals for our employees. We had a fun time together at the team meals. To boost our sense of unity, we engaged in numerous team-building activities. It was a wonderful opportunity to connect and have conversations unrelated to work.
We continue to pursue various Microsoft Certifications to advance our employees' abilities and knowledge since we also consider their professional development.
We appreciated employees who performed out of the box with certifications and "Ring the Bell".
We had a whole-hearted Diwali celebration at both of our PSSPL branches. It was a time for Fun, Food, Rangoli, Diya, Toran, Photoshoots, and Selfie-time. The whole day went with back-to-back rounds of competition and ended up with a smile and lots of cherishable memories. One of our esteemed clients also accompanied the celebrations and it was a time well spent. We had good business discussions with him and a further roadmap was put in place.
We also played Vadodara Corporate Cricket Tournament (VCCL) 2022-23
The quarter ended with Christmas and New Year Celebrations with "Secret Santa".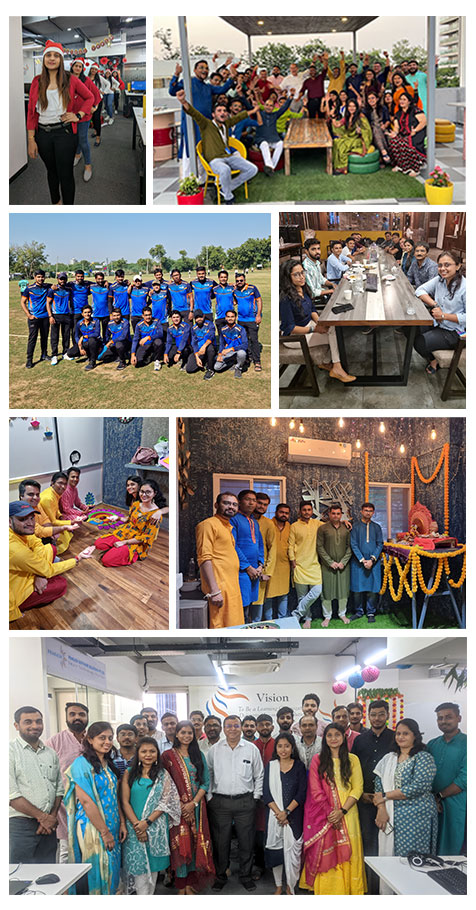 The process of growing our workforce is moving along more quickly, and we are inviting all tech-inclined people to join us. We have recruited many budding brains for our new branches, which we opened in Rajkot and Indore.
You can visit https://prakashinfotech.com/culture-career to know about our current openings.
"Optimism is the faith that leads to achievement. Nothing can be done without hope and confidence." – Helen Keller
Your life can change for the better if you practice optimistic thinking. Your physical and emotional health may benefit from adopting a positive mindset. But occasionally, certain circumstances in life occur that make it difficult to have a cheerful view. You'll experience many beneficial effects if you take action to make optimistic thinking more automatic.
Before I end, let me wish you all a happy 74th Republic Day of our beloved motherland. Let us remember the tremendous sacrifices made by the millions of freedom warriors whose blood and sweat gave us our independence. It is, above all, a day to honor and remember our republican values. I sincerely hope that our nation will always enjoy peace and prosperity.
I thank all my stakeholders and my PSSPL family for their continued support in this journey.
Jay Hind!! Jay Bharat!!
Stay Safe and Stay Healthy!
Best Wishes,
Hardik Shah
MD and Chairperson PSSPL