MD Desk Letter
Apr - Jun (2023-2024)
It gives me immense pleasure to inform you all that PSSPL a flagship company of Prakash Group of Companies has completed 22 years of its journey as a 'learning organization'.

With 200+ satisfied customers globally we are providing services in Microsoft 365, Microsoft Dynamics 365, CRM/ERP, and services such as digital transformation, product engineering, SaaS, cloud development & adoption, rich internet application, custom mobile app development, validation & verification, and much more. Our main area of focus is business application development and architectural development, providing solutions & helping customers in their digital transformation journey.

We are delivering high-quality code and expertise that is dedicated to scalable software solutions and products. We are not just another software company; we are logical thinkers who drive businesses with solutions to their problems. We are about the New Age, and we are about your Future.
[the-post-grid id="43194" title="2023-24"]
[the-post-grid id="24243" title="2022-21"]
[the-post-grid id="24761" title="2021-2022"]
[the-post-grid id="24794" title="2020-2021"]
Wishing everyone a prosperous and joyful New Financial Year 2023-2024!


"Individual commitment to a group effort - that is what makes a team work, a company work, a society work, a civilization work."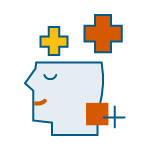 The above quote highlights that for a team, organization/company, society, or civilization to function effectively, every individual must be dedicated to the collective effort. Lombardi's quote reminds us that individual accountability and dedication play a crucial role in building strong and successful teams.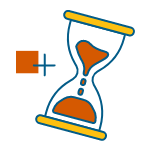 It underscores the idea that a team's success ultimately depends on the commitment and contributions of each team member. With this message let us strive towards quality, support each other, and grow together.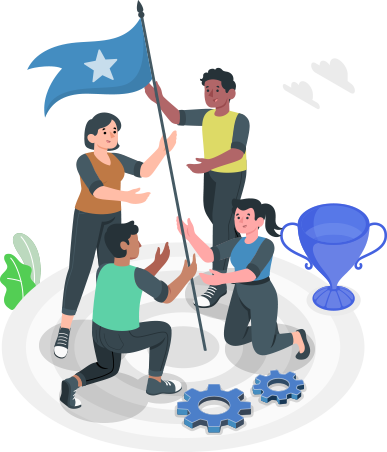 "Individual commitment to a group effort – that is what makes a team work, a company work, a society work, a civilization work."

As compared to Q1 2022-23 we had an increase of 91.78% for Q1 2023-24.The remarkable progress we have witnessed can be credited to the unwavering commitment and diligent efforts of every individual in our organization. Our team has exhibited incredible perseverance, and we should all take pride in this remarkable accomplishment.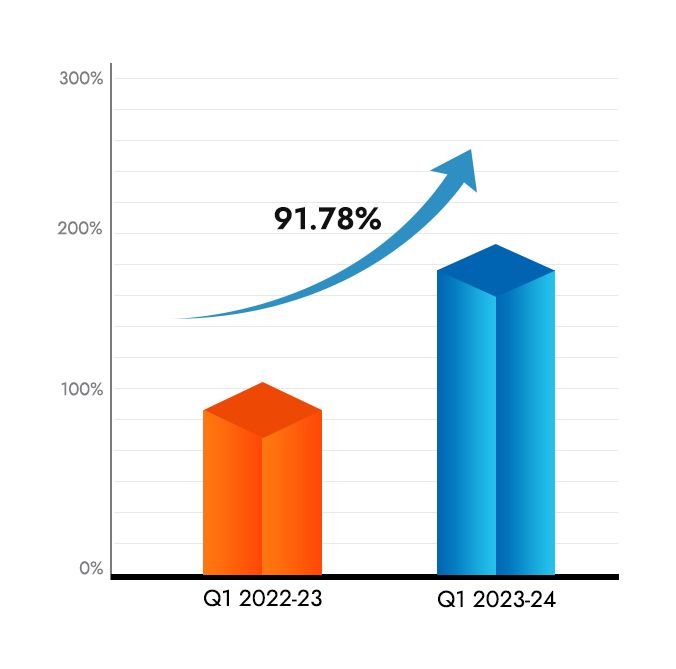 At Prakash, we understand the significance of work-life balance, and celebrations play a vital role in achieving it. To foster a positive and enjoyable work environment, we organize monthly Fun-Friday celebrations at all of our branches (Vadodara, Ahmedabad, Rajkot, and Indore). These events serve as an opportunity to celebrate our teammates' birthdays and create moments of joy and amusement.

In addition to these celebrations, we have conducted several technical sessions for our employees. These sessions aim to enhance their knowledge and skills in specific areas.

Furthermore, we have successfully completed the yearly reviews for the appraisal cycles for all our team members, ensuring their growth and development within the organization.

Moreover, we prioritize the personal and professional growth of our employees. To enhance their working lives, we have actively pursued various Microsoft Certifications, enabling individuals to acquire valuable skills and expertise. By investing in their continuous improvement, we strive to provide a conducive and fulfilling work environment.
We are constantly growing our team at all the branches and actively seeking out the most promising talents in the industry to join us.
For information about our current job opportunities, please visit
https://prakashinfotech.com/culture-career
.
"The biggest risk is not taking any risk… In a world that is changing quickly, the only strategy that is guaranteed to fail is not taking risks." – Mark Zuckerberg

We at PSSPL have always believed in the above quote by Mark Zuckerberg. This quote emphasizes the importance of taking risks in a rapidly changing world. By avoiding risks, individuals and businesses become stagnant and fail to adapt. In a dynamic environment, the only surefire path to failure is playing it safe and refusing to embrace change.

To succeed, one must be willing to step outside their comfort zone, embrace change, and take calculated risks to adapt and grow with the times. Zuckerberg's words inspire individuals and organizations to be bold, innovative, and proactive in order to thrive in an ever-changing landscape.

With this belief, we are continuously growing and taking calculated risks in a positive direction. We are also spreading our wings in different locations across India.

In the end, I want to personally thank all of my partners, staff, and other stakeholders for their support of the business. We look forward to having your ongoing assistance as we go forward.

Stay Healthy and Safe!
Best Wishes,
Hardik Shah
MD and Chairperson PSSPL